"There is one responsibility which no man can evade, that is the responsibly of personal influence. It is what you are, not what you pretend to be, that matters."
- President David O. McKay-


Zone Leader Council- Back row: Elder Hunt, Elder Siale, Elder Howard, Elder Tuihalangingie, Elder Salaivao, Elder Ma'u, Elder Bender, Elder Armstrong, Elder Kaka, Elder Atkinson, Elder Teaupa. Front row: Elder Petaia (Assistant to President), Elder Greer (Assistant to President), President and Sister Kezerian, Elder R. Barnes, Elder Smith.
Wellington New Zealand Mission Presidency. President Lyn Evernden, President Kezerian, President Anthony Morley.
Elder Tautua'a and Elder Jarvis helping out.
Elder and Sister Smith welcoming Elder and Sister Peterson to the mission. Elder and Sister Peterson will be serving in Christchurch as Family History Missionaries.
Elder Sasagi preparing the baptismal font for upcoming baptisms in Timaru.
Elder Jarvis and Elder Bender.
Wellington harbour.
Offering service are Sister Tukuafu and Sister Ramirez.
Hard at work. Sister Fitisemanu and Sister Neilsen.
Elder Lawson, Elder James, Elder Vimahi and Elder Sasagi dressed up to tell the stories of Alma and King Limhi to the primary children in Timaru.
Southland Zone participating in Helping Hands.
Volunteers from the Church of Jesus Christ of Latter-day Saints spent the morning cleaning the Ashburton Skate park up.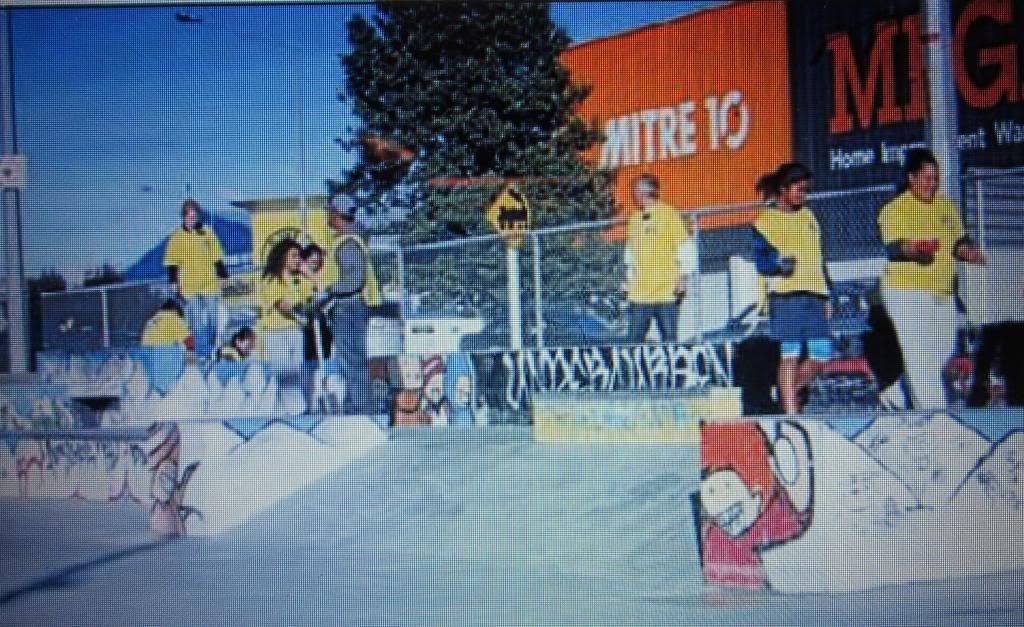 The volunteers, including missionaries, also cleaned up the parks surrounding area.